Watch interview with Bill Gati, Richie Cannata and Adrian Cunningham at Cove Studio 
Watch "I Wish I Could Shimmy Like My Sister Kate" from 8 by 8
ABOUT THIS ALBUM
These are "mood setting" originals that intend to create emotional reactions in the listeners. The idea is to express emotions and feelings inspired by architecture and space. Since I am also an architect, I view music as an extension of space and form. I perform weekly at the Water's Edge Restaurant in Long Island City, NY. I experiment with different styles, tempo and volume to see how people react to the music. My conclusion is that music does more to set the mood and change people's emotions than anything else. Music is the ultimate conveyor of emotion. The best music is able to express.
---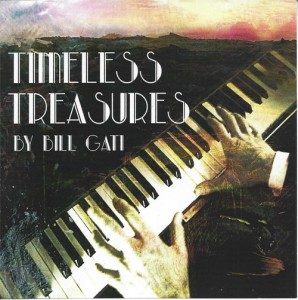 Buy Timeless Treasures on Amazon 
Buy Timeless Treasures on iTunes
Buy Timeless Treasures on CD Baby
1: Medley of Standards
2: Improvisations on a Theme
3: How High The Moon
4: I Wish You Love
5: Love
6: Misty
7: Summertime
8: Variations on D and E
9: Soul
10: Joy
Bill Gati performing on a Steinway piano on all tracks.
---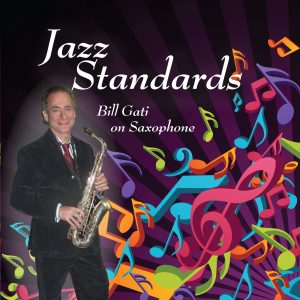 1: NY State of Mind
2: How High the Moon
3: Georgia
4: Soul Sisters
5: Sunny
6: For Ever More
7: Miss New Orleans
8: Girl From Ipanima
9: Way Back Into Love
10: Fever
11: Over the Rainbow
12: Black Coffee
13: I Wish You Love
Recent Posts

Archives

Meta